Which limestone locations were special to Faribault residents?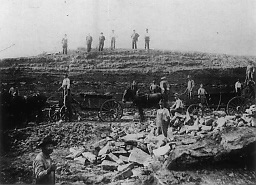 Quarries near Faribault were located near the Straight River, where the flow of water exposed layers of desirable rock. Fathers, sons, brothers and in-laws established a tangled web of quarry ownerships and roles. The first quarries opened in the mid- 1850s.
The Archway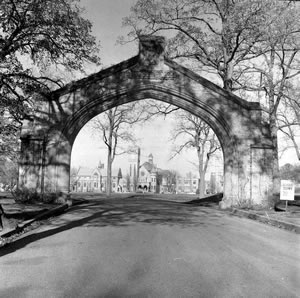 Whitney Memorial Arch artistically frames Shumway Hall at Shattuck School. Shattuck was originally a grammar school as part of the Episcopal Seabury Divinity Seminary. It later offered secondary-level military education for boys, and finally merged with St. Mary's to become a private co-educational preparatory school. The arch was constructed in 1926 of limestone salvaged from two other early campus buildings, the old Shattuck and Whipple Halls.