What stories did state school buildings harbor?
State Schools
The three state school located in Faribault by legislative mandate were often society's "secrets" in an era when disabilities such as deafness, blindness and mental impairment were misunderstood. Enlightened leadership at these schools had a significant impact on hundreds of Minnesota citizens with disabilities. Faribault's state school superintendents and staff were national leaders in the development of programs which supported (and, in new forms, continue to support) students in lifelong educational, social and occupational pursuits. The State School campuses were characterized in part by impressive architecture.
Mott Hall at the School for the Deaf
Mott Hall, named after Rodney Mott, a Faribault leader who helped secure the School for the Deaf's placement in Faribault, was built in 1866 and razed in 1926.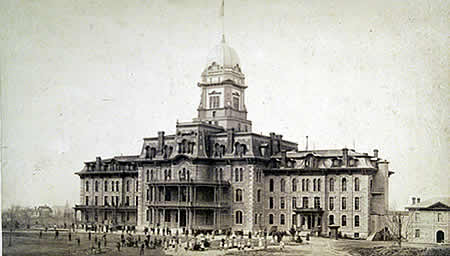 State School for the Blind
The School for the Blind building was built in 1874 and still stands on the State Academy for the Blind campus.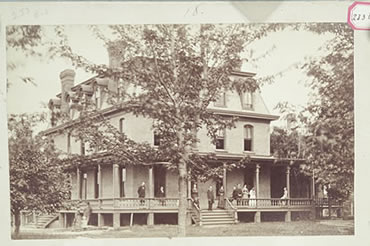 State School for the Feeble Minded
The State School for the Feeble Minded was constructed in 1881 and razed in 1957. The facility is now part of the Faribault Regional Center. Photo by Henry Altschwager, courtesy of the Minnesota Historical Society.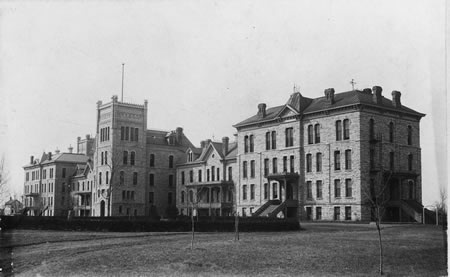 Student Industry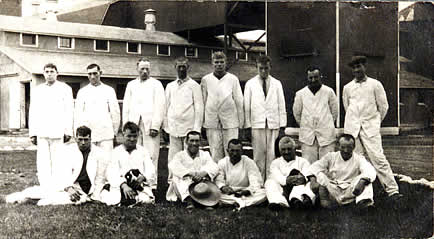 A wide variety of occupational learning opportunities was available to State School students. In these undated photos, men at the State School for the Feebleminded are dressed for dairying in milking suits (above). Below, students at the State School for the Blind learn rug weaving.