What past construction events were the talk of the town?
Injuries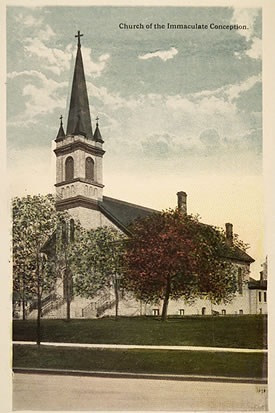 Stoneworkers were subject to numerous dangers. In addition to the threat of catching limbs or bodies under heavy stone blocks, workers perched in precarious locations while building and shaping stone.
Stoneworker Fred Auge died in 1858 in a fall from the scaffolding during the construction of the Immaculate Conception Church.
Even respected and experienced mason Thomas McCall injured his shoulder in a fall from the scaffolding while laying stones for the spire of Shumway Hall.